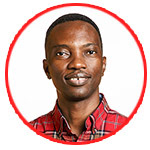 My name is Babajide but please feel free to call me Jide. I'm in love with Graphic Design, Brand Identity, Advertising, and Illustration to mention a few. Coming from a different continent has really helped to bring culture and perspective in solving design problems creatively. I have sharp eyes and I use that in photography too. 

Currently, I am in a graduate program studying Digital Marketing at Rutgers, The State University of New Jersey. Expected: Spring 2022.
T
o know more about me, please, reach out to me via my contact page.